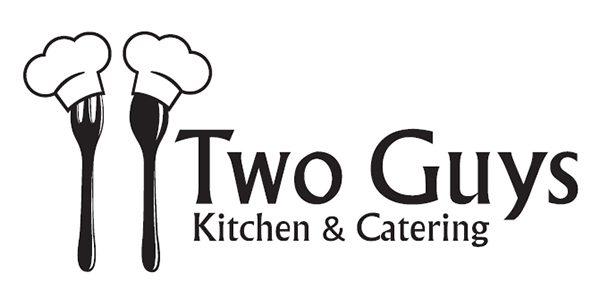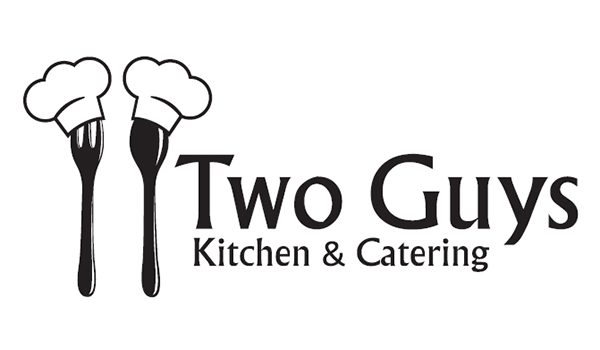 Success has been swift for Two Guys Kitchen & Catering in Naples. In just three years, its owners, brothers Peter and Larry Falisi, have...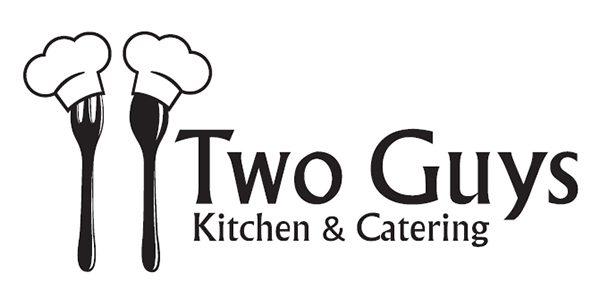 Success has been swift for Two Guys Kitchen & Catering in Naples. In just three years, its owners, brothers Peter and Larry Falisi, have built a business that includes a full-service catering company, a fast casual restaurant, and an in-flight catering business.
The brothers have been immersed in Italian cooking since birth and have created a menu that reflects their cultural heritage. For example, the recipes they use for Two Guys' meatballs, gravy, and homemade, rolled Manicotti are their grandmother's. Larry grew up watching and helping her in the kitchen, which inspired his life-long passion for food. His love for creative cuisine shows in Two Guys' diverse menu items, such as the ever-popular Chicken Parmesan, Chicken Piccata, Penne Primavera and smoked barbecue.
Each member of the Falisi family is integral to the operation of the business. Larry is the culinary entrepreneur, while Peter's forte is business and finance. (Before Two Guys, he worked for Merrill Lynch in Naples as a financial advisor.) Their father, a retired 20-year veteran of the New York City Police Department, has a background in restaurants and catering, and their mother, a former teacher, has always enjoyed baking.
"My brother and father started providing lunches for the office where I worked," says Peter. "We realized there was the opportunity for a catering business." Once they committed to starting Two Guys, Peter made the transition from wealth management to food management. Soon, the brothers were fielding catering requests for breakfast meetings, private receptions, dinners and other occasions. That quickly grew to weddings, bridal parties, and baby showers.
These days, Two Guys caters events of all sizes, from intimate in-home dinners to lavish corporate cocktail events for 250. During holidays, Two Guys feeds Arthrex's entire staff of 1,200 on site while the company's regular kitchen crew takes a vacation. Two Guys also has the ability to supply a full complement of special-event necessities, including full bars, wait staff, tables, chairs, linens and flatware, in addition to food for a sit-down dinner or buffet. Items on the main catering menu are divided by category: appetizers; entrees; salads; seafood; pasta; sandwiches and wraps; sides; and desserts. Usually, catered events are quoted per piece or per person, so prices will vary.
While Italian food may be the star of the show, Two Guys has served everything at catered events from German food to barbecue. Its Lucky 13 BBQ menu includes hickory-smoked Pulled Pork, slow-smoked Brisket, Baby Back Ribs, Cornish Hens, Turkey and Duck. Brisket lovers take note: The brisket is slow-cooked until it is fork tender —approximately eight hours.
Two Guys also caters breakfasts. The menu has a variety of Burritos and Breakfast Sandwiches, along with classic breakfast items. Gluten-free, vegan and vegetarian-friendly versions are available upon request.
Based on the popularity of its catered fare, Two Guys opened a 20-seat brick-and-mortar restaurant in River Reach Plaza last February. Breakfast is served from 7 am — 10 am weekdays, followed by lunch from 10 am — 5 pm daily. Breakfast is arguably the best dining bargain in all of Southwest Florida, with prices topping out at $8.95 for Two Guys' huge Hungry Man Meal, consisting of two of everything (pancakes, eggs, bacon, sausage links and slices of toast).
Throughout the week, the restaurant has specially themed lunch menus. On Taco Tuesday, for instance, customers have a choice of three different types of tacos that change weekly, although Two Guys' famous Chicken-and-Waffles Taco repeats every other Tuesday. There's also a pleasing selection of appetizers like Meatballs, various full and side salads including Baby Kale, several chicken entrees, pasta dishes, and hot or cold sandwiches and wraps.
A typical lunch with drink is very reasonably priced at $10-$15, although that doesn't include one of Sandra Falisi's made-from-scratch desserts. Besides her best-selling brownies, she also makes Two Guys' irresistible mini cannoli and chocolate chip cookies. The restaurant also has take-out service for patrons who prefer to phone in their order for pickup. Soon, they'll have the option of ordering online and picking up at the restaurant's drive-through.
As new opportunities arise, Two Guys is likely to continue expanding. The owners recently purchased a 28- foot mobile kitchen to facilitate on-site catering and special events to reach new customers.
The company is also expanding by air. Last year, the Falisi brothers began providing in-flight catering on the side, but soon noticed a growing demand for their services. In response, they established SKYLINE by Two Guys Kitchen & Catering, and quickly became an approved vendor for Naples Airport. Orders are prepared and delivered to the airport; the client's flight crew takes it from there. Peter describes it as "a unique business," that has started to take off. If it's anything like Two Guys' other endeavors, sky's the limit for how successful it will be.
(Two Guys Kitchen & Catering offers full-service catering, and serves dine-in and to-go customers Monday through Saturday at its restaurant at 1230 Airport Pulling Road, N. in Naples. Open for breakfast and lunch weekdays from 7 am — 5 pm and on Saturday from 11 am — 5 pm. Closed Sunday. Phone: 239-384-9072 or visit twoguyskitchenandcatering.com for information and menus.)