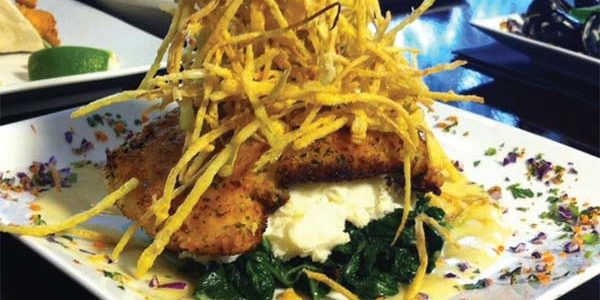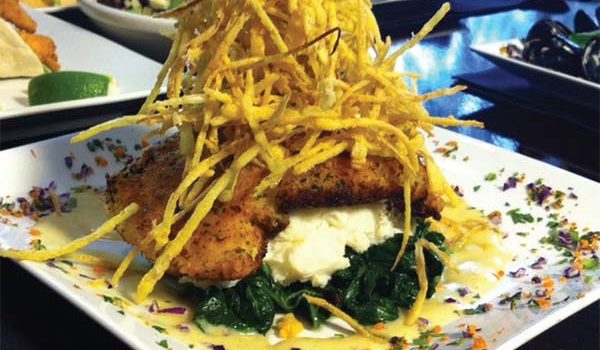 The new year kicks off a special celebration for The University Grill in Fort Myers. October marks the 25th anniversary of the iconic, New...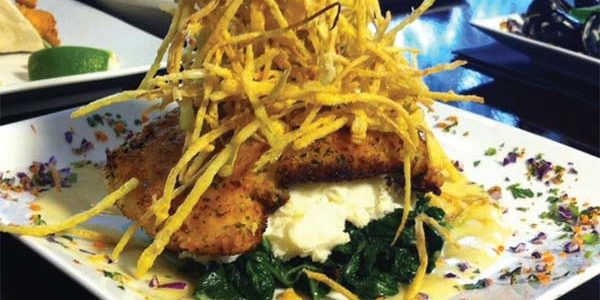 The new year kicks off a special celebration for The University Grill in Fort Myers. October marks the 25th anniversary of the iconic, New England-style restaurant.
The University Grill is part of The Prawnbroker Restaurant Group, which includes The Prawnbroker Restaurant & Fish Market in Fort Myers, and The Timbers Restaurant & Fish Market and The Sanibel Grill on Sanibel. The group also owns five restaurants on Florida's east coast.
When the restaurant, affectionately nicknamed "The Grill," first opened its doors, there weren't many other locally owned restaurants in the vicinity. There still aren't, according to Mark Blust, marketing and operations manager for The Prawnbroker Restaurant Group.
Located across the street from Florida SouthWestern State College (FSW), University Grill is reputedly the place to see and be seen for dinner and drinks before a show at the Barbara B.Mann Performing Arts Hall on the FSW campus. On a show or event night, reservations are a must.
The restaurant opened under the culinary leadership of Eddie Vozzella, a well-known chef from the north end of Boston. He brought the flavors of his hometown to Fort Myers, to the delight of transplants and natives alike.
Haddock is prepared a number of ways at University Grill. Boston Baked Haddock is a favorite. For this dish, the haddock is topped with crushed Ritz crackers and broiled. Parker House Scallops are prepared the same way, and both dishes are served with a lemon beurre blanc sauce.
Another variation is the Chef's North End Haddock. Here, the fish is baked covered with sliced tomatoes and fresh mozzarella. There is also the ever-popular Fish and Chips, made by covering the haddock in batter and frying it to crisp perfection.
Another fish dish that guests report­edly go wild for is Pistachio Crusted Rainbow Trout in lemon butter sauce.
A must-have starter is the Crab Bisque. More patrons ask for the recipe for it than for any other dish on the menu. But while Blust will occasion­ally confirm the ingredients, he won't divulge exact seasonings, proportions, or preparation secrets. He just encour­ages bisque devotees to "play around with it."
In addition to extraordinary sea­food dishes, University Grill cooks up succulent, meaty entrées, including a thick, mouthwatering Pork Chop. Originally a bone-in chop, the restau­rant recently switched to a pork loin chop that is brined in house and served with an apple plum sauce. Blust says this new variation is even better than the original.
Boneless Prime Rib of Beef au jus is a longstanding Sunday feature. It has a perfectly seasoned crust, a medium-rare center, and melt-in-your-mouth comfort, according to Blust. Any leftover beef is thinly sliced and served as Beef on Weck, a sandwich made popular in Buffalo, New York. To make this, the prime rib is soaked in meat juices and served on a hard roll crusted with kosher salt and caraway seeds.
Chef Eddie's culinary style could be described as comfortable creativity with attention to detail. Even though he is no longer in the kitchen, his style remains at University Grill. The chef had mapped out a retirement plan in 2019, and left just before the pandemic impacted local dining.
"He was a great teacher and de­veloped a lot of talent in the kitchen," Blust says. "He did a great job of getting people ready so that when he left, we were able to maintain the same level of quality."
Chef Ron Aguilar, formerly of Matzaluna on Sanibel, now splits his time between The Prawnbroker and University Grill, and is slowly introduc­ing some of his favorite Italian-inspired specials. One of these is Scallops Car­bonara, sauteéd shellfish in a parmesan cream sauce with green peas, bacon, and sun-dried tomatoes.
Desserts range from a cool, zesty Key Lime Pie to a rich, warm Molten Chocolate Cake topped with vanilla ice cream, caramel, and fudge.
At press time, the restaurant was only open for dinner, although Blust says that lunch service may return this year. In the meantime, University Grill opens at 3 p.m. for early dining and a lively happy hour with drink specials and dis­counted appetizers from the bar menu.
University Grill's bar is stocked with a range of spirits that include special blends, along with standards. Beers on tap rotate, but always include selec­tions from local breweries. Bartenders have a long history of mixing drinks and a knack for remembering what patrons like. The classics are alive and well with martinis as dirty as you like,  and a sidecar to boot, but Blust reports that the Old Fashioned is still king at the establishment.
"I walked in on a Saturday night re­cently and there were 20 Old Fashioned glasses lined up with the fruit muddled, ready for the crowd," he said.
University Grill's dining room has cozy booths in addition to tables that can ac­commodate larger parties. Air condition­ing has been added to the outdoor patio overlooking a serene pond, and windows in the restaurant open for fresh air and outdoor ambiance on a fair-weather day.
There are many reasons University Grill is still going strong after 25 years. Among them: it's a comfortable spot that offers well-prepared food served in generous portions by attentive, profes­sional servers. But the glue that holds it together is old school New England charm, along with a staff who always make diners feel welcome.
University Grill is at 7790 Cypress Lake Drive in Fort Myers. Open Sun­day-Thursday 3 p.m.-8 p.m., Friday and Saturday 3 p.m.-9 p.m. Happy Hour specials 3 p.m. to 7:30 p.m. daily at the bar and all night Wednesday. Early dining specials from 3 p.m. to 5:30 p.m. daily. Private dining for up to 40. Reservations recommended. For more information, call 239-437-4377 or visit theugrill.net.