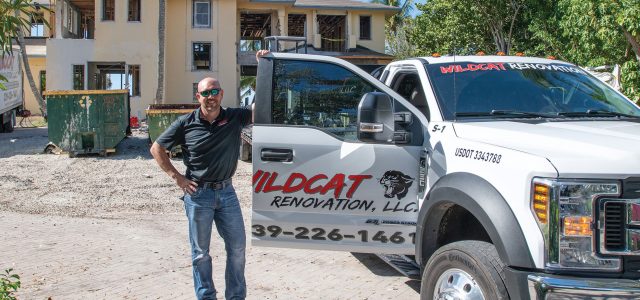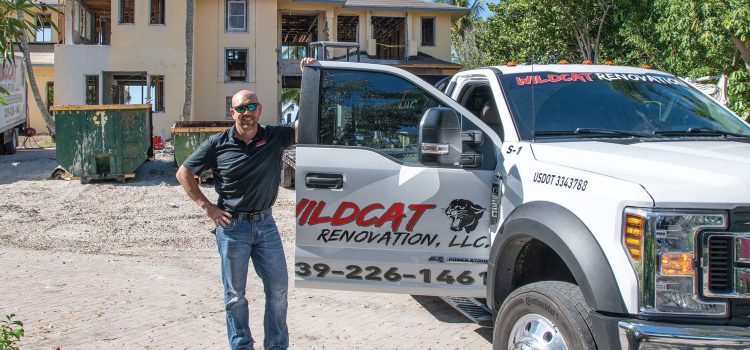 When Al Miller started Wildcat Renovation in 2013, he used all his savings to launch the Fort Myers-based company and hire 15 employees. It...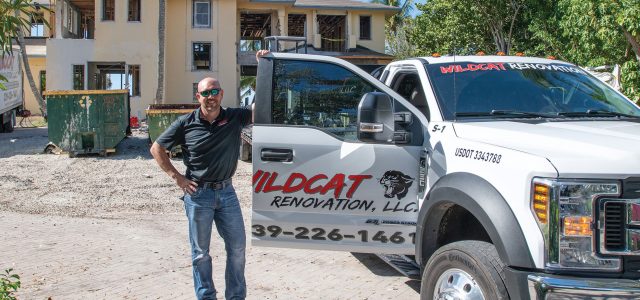 When Al Miller started Wildcat Renovation in 2013, he used all his savings to launch the Fort Myers-based company and hire 15 employees.
It was a huge risk starting from scratch with so many people. "I had enough money to run for six weeks," says Miller. "There was no dad to call, no friend to call," which meant he had to produce superior results right out of the gate.
This back-against-the wall style is nothing new for Miller, who has built Wildcat Renovation into a hugely successful selective demolition, concrete sawing/drilling and shoring specialty contracting company with $10 million in annual sales. "I always knew I'd get here, but I never knew what road I'd take," he says.
Construction executives who have worked with Miller describe him as a creative genius whose imaginative solutions bring a fresh perspective to renovation projects. As a result, he is able to tackle complex projects including demolition in busy hospitals and assisted living facilities, safely and with minimal disruption, on time and on budget.
EARLY CHALLENGES
A key to understanding the success of Wildcat Renovation is Miller's unwavering entrepreneurial vision, despite his extraordinarily difficult childhood in Michigan. By age 12, he had formed Miller Mowing Service with three riding mowers and 10 push-mowers, and also had newspaper routes before and after school. However, his teen years were filled with hardship. Abandoned by his parents, he was sent to live in a juvenile institution in Detroit, where he resided until he was released in the early 1990s. At 17, with only $100 and no place to live, Miller struggled to survive.
Desperate for cash, he joined a landscaping crew in suburban Detroit. Then, one rainy day when grass couldn't be cut, he joined a day-labor crew at a concrete sawing and drilling company to make some extra cash. The boss took an immediate liking to Miller. Admiring his ambition and work ethic, he hired Miller to work full-time. Miller's boss also lent him $1,000 so he could move out of his car and into an apartment.
Miller made it through a three-year union apprenticeship program in just two years, proving himself as a valuable employee. Eager to learn more, he joined another concrete cutting firm to learn sales, estimating and project management. "The more I did, the more I controlled my own destiny," he says. "I learned how to do the work and sell the work."
That's when he got the idea to create a firm that would combine concrete cutting, shoring and selective demolition. To Miller, the combination seemed like a no-brainer.
WORKING MAN'S PARADISE
After getting married and moving to Southwest Florida to be closer to his wife Jillian's family, Miller established Wildcat Renovation in 2013. He says they settled on Fort Myers because of the reasonable cost of living and the lack of competition for the kind of company he envisioned. "It felt like a working man's paradise."
With $300,000 in savings, 15 employees, three trucks and used equipment, Miller says putting everything on the line drove him to succeed. It also helped to have his wife's full support. Furthermore, the timing was good. In 2013, Southwest Florida was emerging from the real estate recession and construction was recovering.
Traditionally, the functions of selective demolition, concrete cutting and shoring have been done by three different subcontractors. To start a job, each subcontractor had to take turns and wait for the other to finish. "It seemed very inefficient," he says.
By rolling the three services into Wildcat, contractors needed to hire only one firm to perform all three functions. Efficiency and cost savings for the contractor helped Miller win jobs.
Right off the bat, Wildcat landed two large selective demolition and concrete cutting projects from contractors who paid him half the sum up front so he could manage cash flow. At the same time, several vendors extended him about $20,000 in credit lines. "Now I'm off and running," Miller recalls. But he also pitched in on site to finish the jobs on time. "I was even jack-hammering."
A HANDS-ON OWNER
Miller's detailed management style is attributable to his wide-ranging experience in construction, which his employees respect. "They all know I'm a field guy by trade," he says. "We have almost no turnover here."
Because so many people helped him along the way, Miller has a history of helping employees in need with loans for transportation, housing and legal issues. "I've always tried to pay that forward to my guys," he says.
He also works diligently to bridge the gaps that may form between people in the office and the field. He emphasizes teamwork with staff meetings that resemble pep rallies, and recognizes superior performance and birthdays with prizes that include cash and gift certificates. He's also a stickler for performance reviews, encouraging employees to strive for special bonuses.
Naturally, Miller also demands a lot of his team. "I'm so hands-on with my guys," he says. "Anything less than perfection doesn't fly with me."
COMPLEX PROJECTS
Creative problem-solving, sophisticated technology and rigorous employee training have enabled Wildcat to accept extremely complex projects.
For example, Wildcat recently removed 227 linear feet of 10-foot walls at DeSoto Memorial Hospital in Arcadia. Using super-quiet robots and electric equipment, Wildcat completed the job in a week while the hospital operated as usual, even with patients in surgery. "There are critical systems everywhere," Miller explains. "If we cut the wrong wire, we could kill somebody."
In addition to hospitals, Wildcat's skills have also been utilized at nursing homes and in other challenging and sensitive environments throughout Southwest Florida. "There's a thrill in doing something no one else can do," says Miller.
"Wildcat definitely has some of the most advanced equipment and some of the best trained guys," says Jesse Slenk, project manager at DeAngelis Diamond, a Naples-based construction firm. "They really invest in their people, that's what sets you apart in this market."
For a unique project at the Moorings Park retirement community with construction giant Suffolk, Miller brought special lifts from Italy to cut the face of the two eight-story buildings and add five feet of air-conditioned space to all 89 fully-furnished units — while they were occupied. "We had to build tent walls inside every single room," recalls Isaac George, senior superintendent with Suffolk. "It was pretty tricky. We had never taken on something of that size."
What's more, the demolition took place 45 feet from the community pool and the clubhouse, which stayed open for the duration of the project. "He finished almost three weeks ahead of schedule," George says, adding that the residents' safety was never compromised.
In fact, a month before the project commenced, George says he received all the requisite Occupational Safety and Health Administration paperwork certifying Wildcat's crew was properly trained. "Even the big boys don't get this to us on time," George marveled. "It relieved so much stress for me. That was really important."
THE ROBOTS ARE COMING
According to Miller, technology has played a major role in Wildcat's success. For example, the company has invested in two top-of-the-line Brokk demolition robots. Costing $250,000 each, these marvels of engineering can silently crush 28-inch-thick concrete without damaging reinforcing steel. Further, each one with a crew of four can do the work of 15 skilled workers.
"This is how we get to the next level," Miller explains.
The super-efficient robots also will allow him to send small crews to bigger jobs further afield, in places like Orlando. "We'll travel for the bigger jobs."
With his Brokk robots and current 60 employees, Miller estimates he'll increase productivity by 40% and double annual revenues to $20 million within the next five years.
Despite the significant investment in technology, Miller says he's always built the company conservatively, eschewing debt in case a recession occurs. "I just opened my first equity line in November," but only because it was required to bond a job. "I'd rather be the best than be the biggest."